Posted by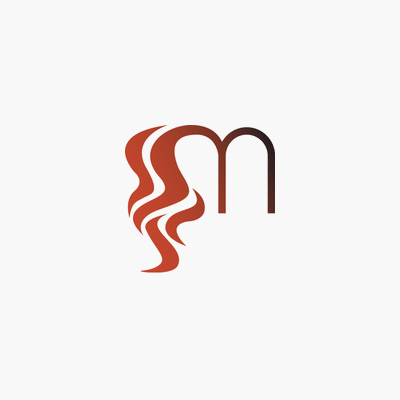 (770) 744-6575

-
Alpharetta, Georgia, 30004, United States
When Matted Tangled Knots Get Harder and Your Hair Becomes Worse-Don't Panic
Matted tangled knots in the hair for long periods of time will get worse. Especially if the hair gets wet constantly. Its a fact that matted hair becomes worse and If your scalp feels itchy try not to scratch it with pins or needles that could cut your scalp. It could lead to irritation of the scalp.
Even if your matted hair becomes as hard as a stone, do not panic. Do not give up, nor lose hope thinking that all is lost. Your hair is not a lost cause. We always want to motivate you and inspire you with hope. With God all things are possible. Luke 1:37.

Many people are living with matted tangled hair. When you do not have the assistance, time, emotional strength or finances to get your hair detangled, here are ways to keep the matts from getting worse while you wait and prepare to get professional detangle services. If your hair does not feel clean, but Do not shampoo frequently, it makes the hair matts/tangles tighter.

Also it makes you hair smell; due to build up that is locked in matted hair. Hiding matted tangled hair and protecting matted tangled hair is not an easy task. Use peppermint or eucalyptus oils to sooth the itchiness of the scalp. Also they will help with the scent of your hair.

Severely Matted hair is really just a case of un-planned dreadlocks. The TD Remover Super Detangler Cream helps to detangle hair. Do not feel hopeless; just begin to research your solutions to getting your hair back to normal. How to hide matted tangled hair is very important.

If you are hiding your horribly matted tangled hair it's not your fault. When women seek the assistance, advice or service of a salon or cosmetology school to resolve horribly matted tangled hair. Many times stylists are not encouraged to take the time needed to even attempt to detangle a client's hair.

Every hairstylist will inevitably experience having one or more clients seeking help for this issue.
Although there are many hidden hair horrors, hair restoration services and training are readily available online. Education for hair loss, thinning hair, balding men women, and alopecia exists online.

At Tangled Hair Techs, we not only work to restore your hair we want to help you rejuvenate your life again. There can be many reasons why our hair is tangled, and in many cases with tangled knots or matted tangled knots. But don't panic, we have the solution to this embarrassing situation, with just one product you can get rid of those terrible knots in your hair. We only use the Take Down Remover Detangler to safely detangle matted tangled knots will make your hair shiny and knot-free, easy to comb.

What are the causes of knots, dreadlocks, or matted hair?
The causes of tangled hair can be several and if your hair is too thick and curly the chances are higher. However, other causes include: the health of the hair, exposure to unfavorable climates with the presence of breezes, and the brushing frequency, among other causes.

For example, depressed people have a tendency not to groom themselves and therefore neglect their hygiene, resulting in unkempt and matted hair. This does not contribute to getting out of depression and in most cases, people isolate themselves when they see their physical state.

Let's remember that hair is part of a person's identity so matted hair leads to low self-esteem. So if you have a tangled hair condition use Take Down Remover Detangler for matted tangled knots to get your hair untangled and look beautiful and have high self-esteem.

How does Take Down Remover Detangler for matted tangled knots work?
Take Down Remover Detangler for matted tangled knots creates a layer of smoothing agent on the surface of the hair, penetrating each strand and allowing it to undo the knots. Many times, in tangled hair a doughy clump of hair forms due to the presence of grease, dust, etc. which makes the task of untangling it more difficult.

But you need not worry about that. Take Down Remover Detangler Detangler Cream works its for all types and textures of your hair. It does help to ease the pains when detangling is done on a regular basis. Using it regularly will prevent future issues with tangled hair and will keep your hair soft and smooth.

How to apply Take Down Remover Detangler for matted tangled knots?
If you've made it this far, it means you're interested in learning more about the Take Down Remover Detangler for matted tangled knots. As we mentioned before, Take Down Remover Detangler for matted tangled knots is a product that will help you with the trauma of detangling tangled hair in an easy way. Here we will explain the steps you need to follow to apply the Take Down Remover Detangler for matted tangled knots.
Step 1: Apply Take Down Detangler Cream
To apply the product, the hair must be completely dry to avoid further tangling and splitting. Apply the Take Down Remover Detangler for matted tangled knots to the entire hair area and massage deeply. Leave on for a few minutes.
Step 2: Add more cream
Reapply more Take Down Remover Detangler for matted tangled knots to achieve a saturation of cream in your hair to untangle the knots in your hair.
Step 3: Detangle
Detangling hair requires the use of a metal tail comb and a wide-tooth comb. It is recommended to separate the hair into sections because depending on how the dreadlocks or knots are, it is a job that takes time and therefore patience to perform.
Start with the hair at the lower back of the head and then work your way up in layers.
Using the mouse tail comb, insert the tail of the comb close to the tip of the strand of hair to be untangled pulling towards the tip of the hair. This mouse tail will also be used where you find small knots to separate them.
As you separate the knots alternate with the wide-tooth comb to make progress in untangling the hair, in some cases, you can also support with your fingers to untangle. Always work untangling the tip of the strand of hair first, then the mid section and lastly the roots, otherwise you'll tighten the knots.
Step 4: Wash the hair
Once the hair is completely free of knots or dreadlocks, rinse with water to remove the Take Down Remover Detangler for matted tangled knots, and then wash the hair with shampoo and warm water to finish removing the remains of the cream.
Forget about the pain of untangling your hair and bad times. Take Down Remover Detangler for matted tangled knots is here to accompany you in that heavy and complicated task of untangling your hair. It will make it easier and faster.